Global Cyber Security Data Insights
Cyber attacks are jeopardizing businesses every minute of every day. As they grow more sophisticated, SecurityScorecard is constantly monitoring.
In this data sheet, SecurityScorecard outlines three regions - North America, Europe, and Asia & Oceania - and analyzed financial services' companies and their IPs within. Download this sheet for our findings, and see which region's results we deem to be concerning.
SecurityScorecard offers an overview of your organization's cyber security.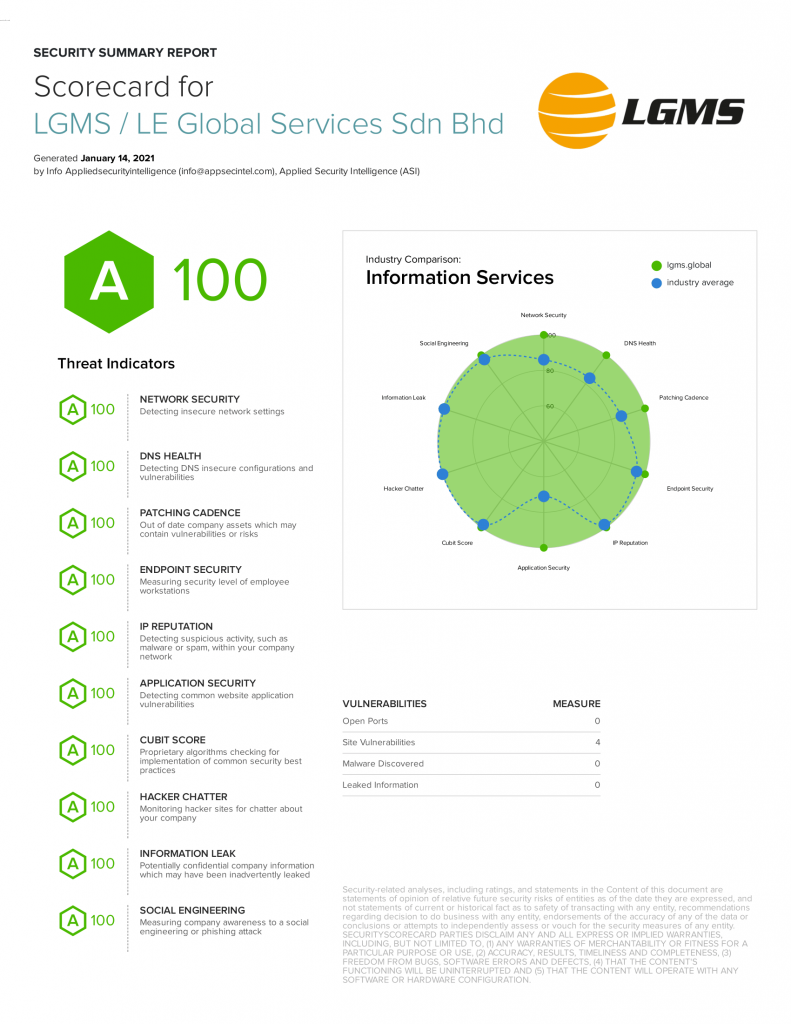 Founded in 2020, Applied Security Intelligence is a company under LGMS specialized in providing cyber security services with the help of threat intelligence.
Contact Us Applied Security Intelligence Sdn Bhd (1391368-M) A-11-01, Empire Office Tower, Jalan SS16/1, 47500 Subang Jaya, Selangor, Malaysia Phone: + (60) 3 8605 0155 Fax: +(60) 3 8605 0154 Email:
[email protected]
Quick Links Home SecurityScorecard ASI Continuous Monitoring About Us Contact Us
Applied Security Intelligence | All Rights Reserved