How Do SecurityScorecard Ratings Work?
Security rating companies use a combination of data points collected organically or purchased from public and private sources and then apply proprietary algorithms to articulate an organization's security effectiveness into a quantifiable score.
SecurityScorecard provides transparency into our ratings methodology and delivers insights into how it aligns with industry standards. Understand the principles, methodology, and process behind how our cybersecurity ratings work.
Learn more about how SecurityScorecard Ratings work by downloading the data sheet.
SecurityScorecard offers an overview of your organization's cyber security.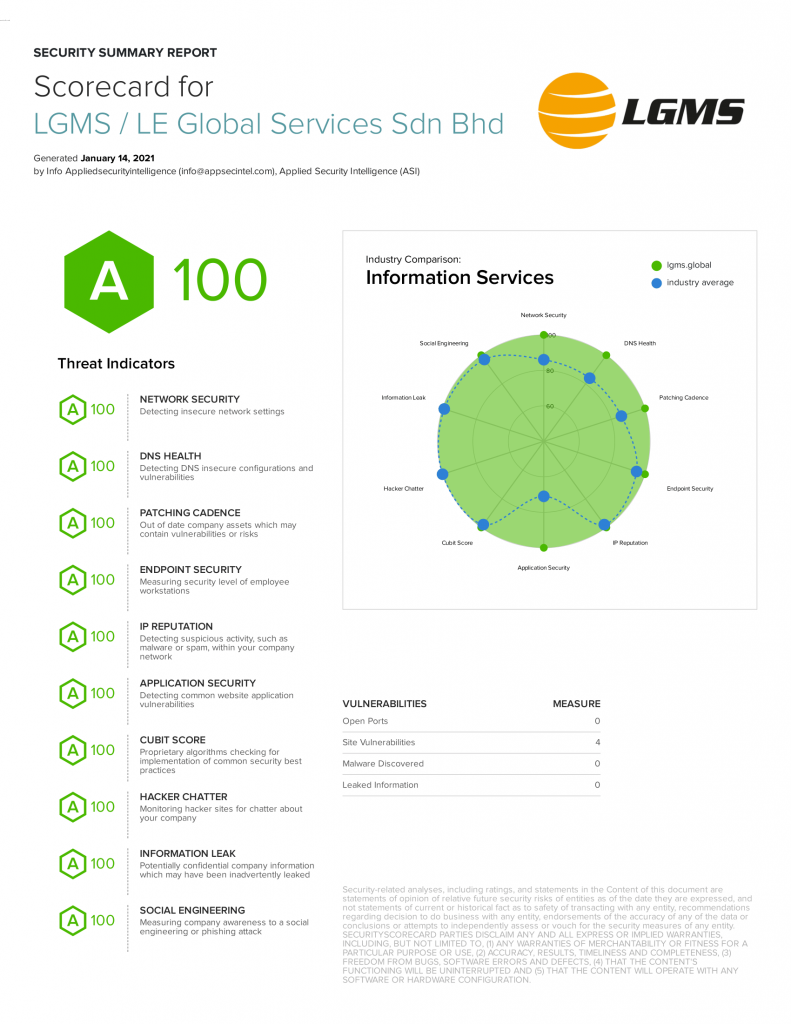 Founded in 2020, Applied Security Intelligence is a company under LGMS specialized in providing cyber security services with the help of threat intelligence.
Contact Us Applied Security Intelligence Sdn Bhd (1391368-M) A-11-01, Empire Office Tower, Jalan SS16/1, 47500 Subang Jaya, Selangor, Malaysia Phone: + (60) 3 8605 0155 Fax: +(60) 3 8605 0154 Email:
[email protected]
Quick Links Home SecurityScorecard ASI Continuous Monitoring About Us Contact Us
Applied Security Intelligence | All Rights Reserved