SecurityScorecard Vendor Risk Management Video
According to a recent Forrester report, more than 60% of enterprises lack visibility into vendor security posture and the risk posed by suppliers and other business partners in their expanding ecosystems. Organizations must maintain continuous visibility of third-party security vulnerabilities and the likelihood that these weaknesses will lead to a breach that impacts both the enterprise and the supply chain. One way to see more is security ratings. In fact, Gartner believes that cybersecurity ratings will soon become as crucial as credit ratings.
In this short video, I'll provide a quick demo of how to use the SecurityScorecard security ratings platform to gain an outside-in hacker view of vendor security, and quickly assess and manage risk in your third-party ecosystem.
SecurityScorecard offers an overview of your organization's cyber security.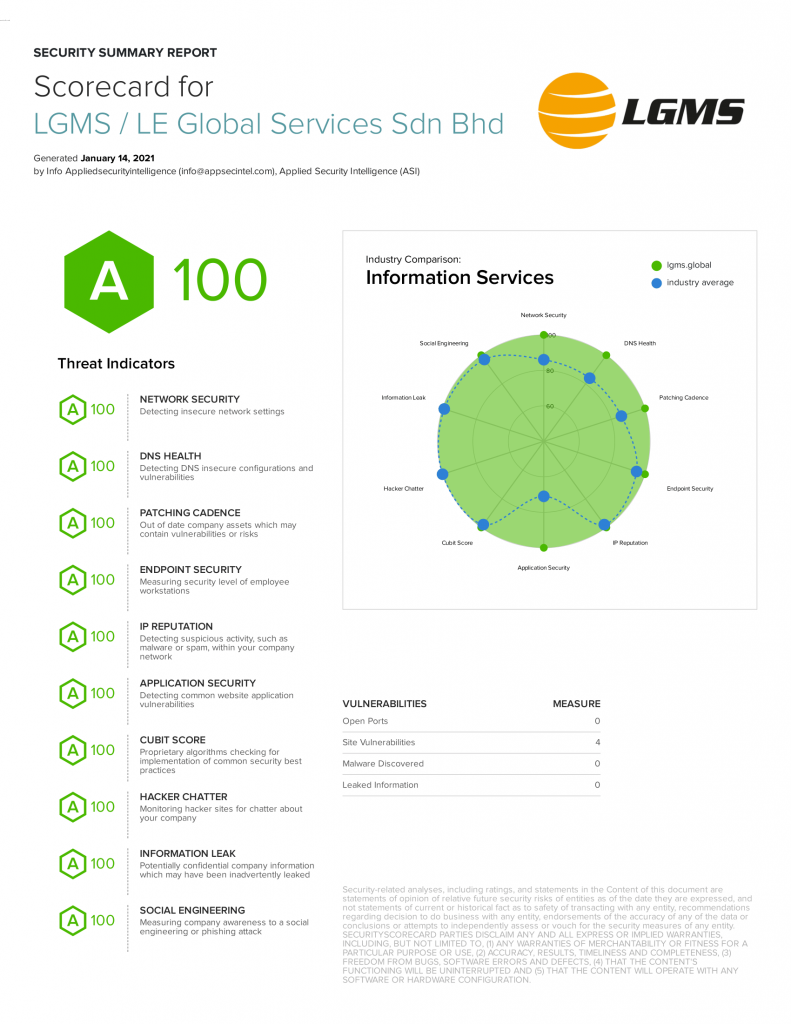 Founded in 2020, Applied Security Intelligence is a company under LGMS specialized in providing cyber security services with the help of threat intelligence.
Contact Us Applied Security Intelligence Sdn Bhd (1391368-M) A-11-01, Empire Office Tower, Jalan SS16/1, 47500 Subang Jaya, Selangor, Malaysia Phone: + (60) 3 8605 0155 Fax: +(60) 3 8605 0154 Email:
[email protected]
Quick Links Home SecurityScorecard ASI Continuous Monitoring About Us Contact Us
Applied Security Intelligence | All Rights Reserved