Trust & Transparency, Introducing SecurityScorecard's Trust Portal
CEO and Co-Founder of SecurityScorecard, Alex Yampolskiy, speaks about the fundamental importance of trust and transparency in security ratings, and announces the launch of the first ever security rating trust portal, trust.securityscorecard.com, giving the public a transparent look at key statistics that go into the computation of SecurityScorecard's security ratings.
SecurityScorecard offers an overview of your organization's cyber security.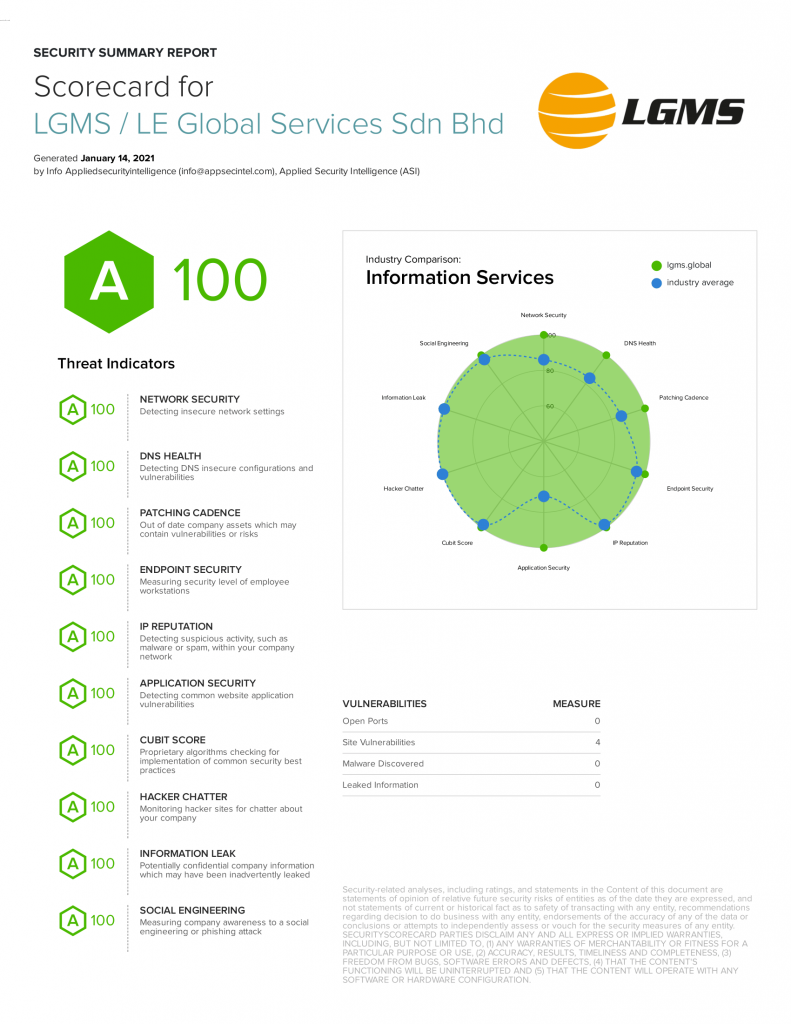 Founded in 2020, Applied Security Intelligence is a company under LGMS specialized in providing cyber security services with the help of threat intelligence.
Contact Us Applied Security Intelligence Sdn Bhd (1391368-M) A-11-01, Empire Office Tower, Jalan SS16/1, 47500 Subang Jaya, Selangor, Malaysia Phone: + (60) 3 8605 0155 Fax: +(60) 3 8605 0154 Email:
[email protected]
Quick Links Home SecurityScorecard ASI Continuous Monitoring About Us Contact Us
Applied Security Intelligence | All Rights Reserved